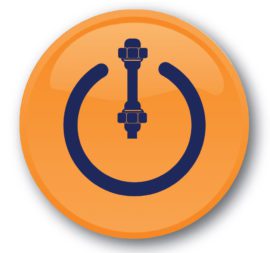 SPECIAL BOLTING: UNFINDABLE?
WE FIND IT FOR YOU IN THE REQUESTED DELIVERY TIME !
ONE SUPPLIER FOR ALL FASTENERS
ASTM-studbolts stud bolt stud bolts studbolt and nuts, metric and imperial sizes. Specials and DIN/ISO/NEN-bolts and nuts. Decades of experience and motivation at your service !
SFSB IS YOUR PARTNER FOR ALL INDUSTRIAL FASTENERS!
– Realistic delivery times
– Competitive pricing
– An excellent and personal service.
Beside this we have a wide range of  ASTM studbolts, nuts, bolts, etc. on stock for you; this enables us to deliver quickly and as promised.
An enthusiastic team and our own transport facilities contribute to an optimal service and planning. In a nutshell: SFSB is your reliable and professional partner in fastening materials!
WE ARE AVAILABLE FOR YOUR URGENTIES ANY TIME OF THE DAY
Also within our possibilities, with technical support, Belleflex disc springs according to DIN 2093 or to customer requirement. These springs (washers) offer :
– securing/locking,
– solution against leakages thanks to temperature range characteristics
– visual check on correct bolt load
– flange surface protection
– equal force on bolt load through equal friction of contact surface of the nuts
All coatings/anti-corrosion possible :
– Zinc plating
– Hot Dip Galvanised
– PTFE (Xylan 1070, 1424,…)
– Aluminium-Xylan coating
– Xylar-Xylan
– Any type possible
Tel. +32 (0) 3 345 24 02 Mobiel. +32 (0) 499 72 53 37 Fax +32 (0) 3 291 94 02
david@sfsb.be www.sfsb.be
BE 0849 508 182 Company number 0849 508 182
IBAN: BE62 7350 3702 2561 BIC: KREDBEBB KBC Belsele
Shutdown Fasteners and Specials Belgium BVBA Nauwstraat 126, 9111 Belsele, België
Contact : David De Jonck
Questions ? We're at your service !
decade long experience and motivation at your service * your ideal source for all kinds of producs/materials * Recoveries is our specialty – Outstanding product knowledge – Experience with DIN/ISO/NEN, ASTM, ASME, AISI, UNS and werkstofnumbers – Quality (European) and high service – 40.000 products from stock – No minimum packing quantities – Rush deliveries are our specialty – Dedicated stock – Dimensions from M3 to M200 and 1/4'' to 4.1/2'' – Thread types metric, metric fine, UNC, 8UN, UNS, UNF, NPT, WW, ACME – All coatings/anti-corrosion possible : Electrolytic Zinc plating (yellow chromated / passivated) Hot Dip Galvanised (HDG) PTFE (Xylan 1070, 1424, fluorocarbon) Aluminium-Xylan coating Xylar-Xylan Zinc-nickel Nickel plating Sherardisation Cadmium Sermagard What is the extra value for your company : – Many years of experience in this specific branch – Technical support – Material knowledge (in view of temperature and required tensile forces) – Assistance for tightening torques – Co-thinking to obtain better concepts – Experience in coatings and fits between nuts and bolts (often an issue with coatings such as PTFE and HDG) – Support in technical tests : PMI, NDE, Impact, Tensile, Hardness, Proof Load Nace H2S applications, third party inspection – Personal service and support – Worldwide deliveries – A193-grade.B7, B16, B7M, B8, B8CL2, B8M, B8MCL2, B8T – A320-L7, L43, L7M, B8, B8CL2, B8M, B8MCL2, B8T – A194-2H, 3, 4L, 7L, 8, 8M, 8MA, 8T – + internal possibilities for cutting random lengths – A2, A4, 8.8, 10.9, 12.9 …… – No minimum packing quantities but exact as ordered ! – A453-Grade 660 A-B-C-D – B8C, B5/3, B6/6, Uranus B6 (904L) – A540-Grade B21, B22, B23, B24 – Duplex UNS S31803 / super duplex, UNS S32760 / UNS S32750 / zeron 100 – Monel 400/K500, Inconel 600/625, Incoloy 800H/825, Hastelloy C276/C4/ C22/CX, Nimonic 80A/90, Cunifer 90-10, Alloy 20/25, Titanium – German materials : 21CrMoV5.7, 42CrMo4 25CrMo4, 24CrMo5, C35E, Ck35 – 8.8, 10.9, 12.9, A2, A4 acc to drawing or with 3.1 material certificates – 3.1 (material certificates) – 3.2 (TUV, Lloyds, ABS, BV, DNV) – 2.2 certificate (chemical analysis) – 2.1 certificate (conformity) – ISO 9001-2008 – Lloyds Remarking Authority – GOST-R en GOST-TR – Full traceability of stock materials ASTM stud bolts nuts and Hex bolts (European origin) DIN/ISO/NEN standard bolting with 3.1 certificates Exotic specials (acc drawing/sketch, material, length, diameter, shape) Certifications / approvals: One supplier for all fasteners: ASTM-studbolts and nuts, Specials and DIN/ISO/NEN-bolts and nuts